Fairfax Marble And Granite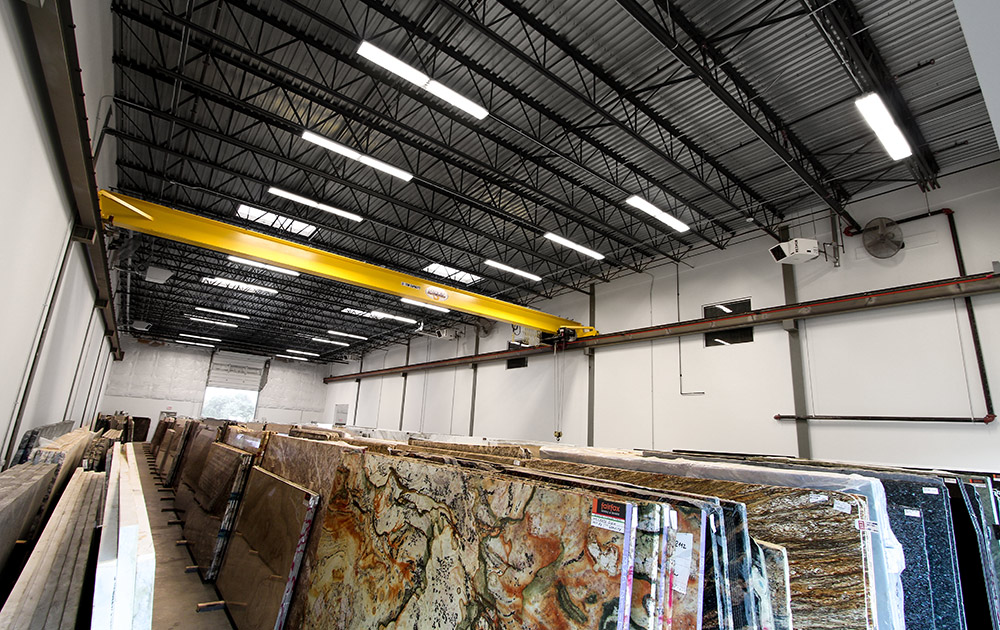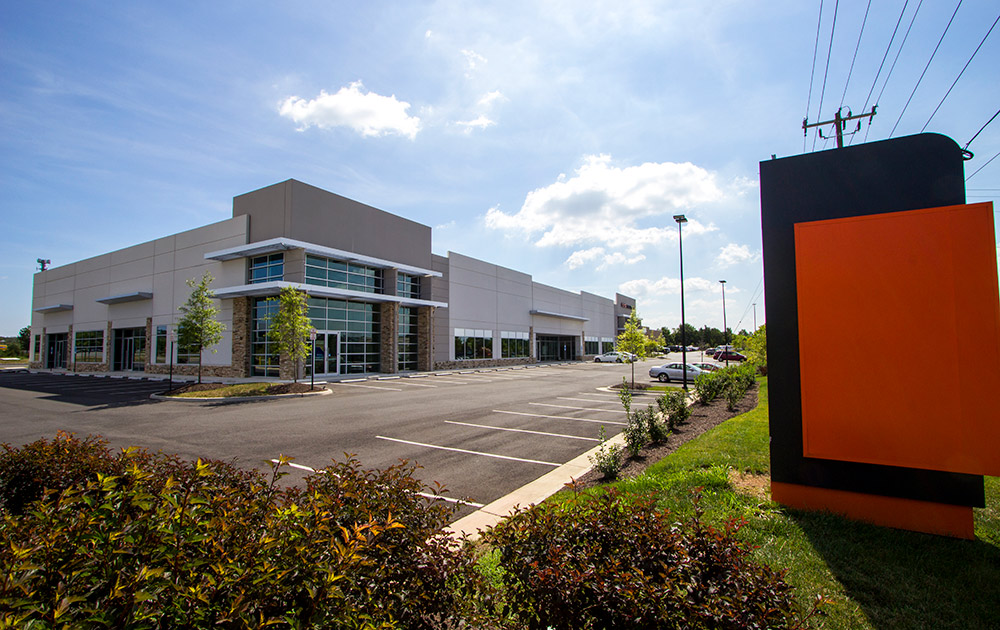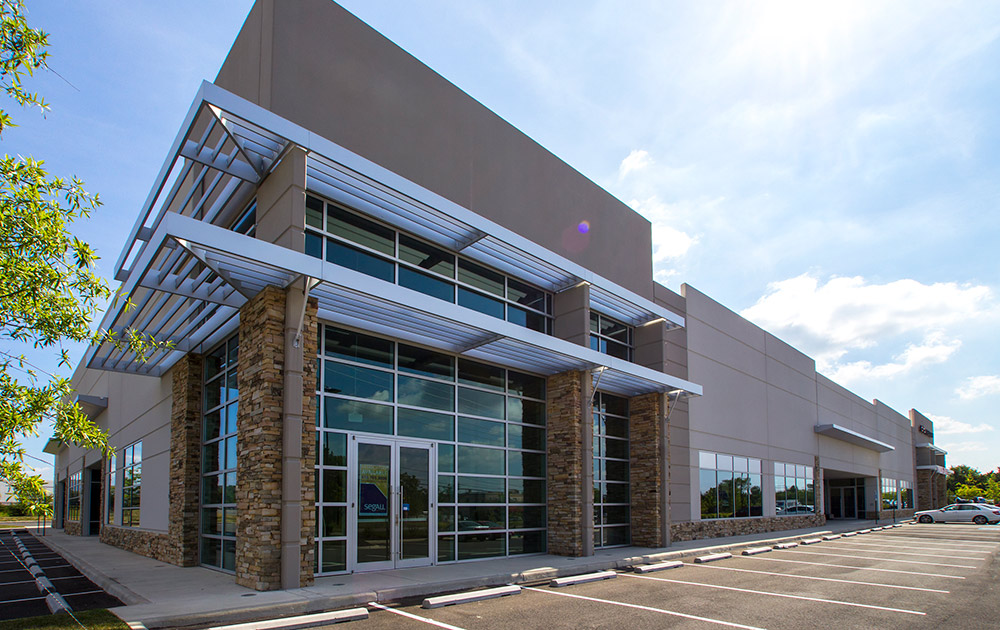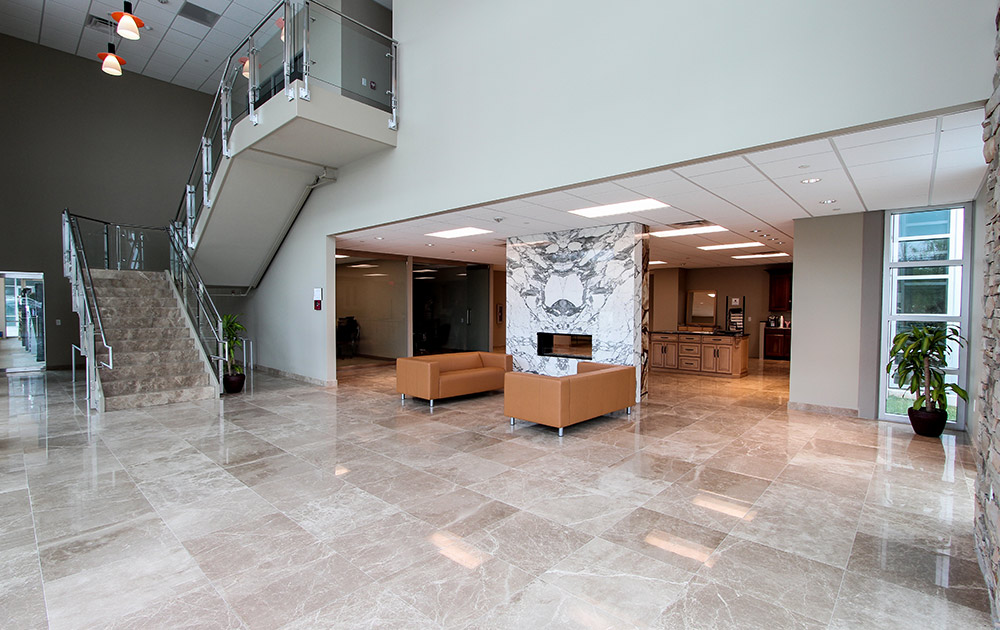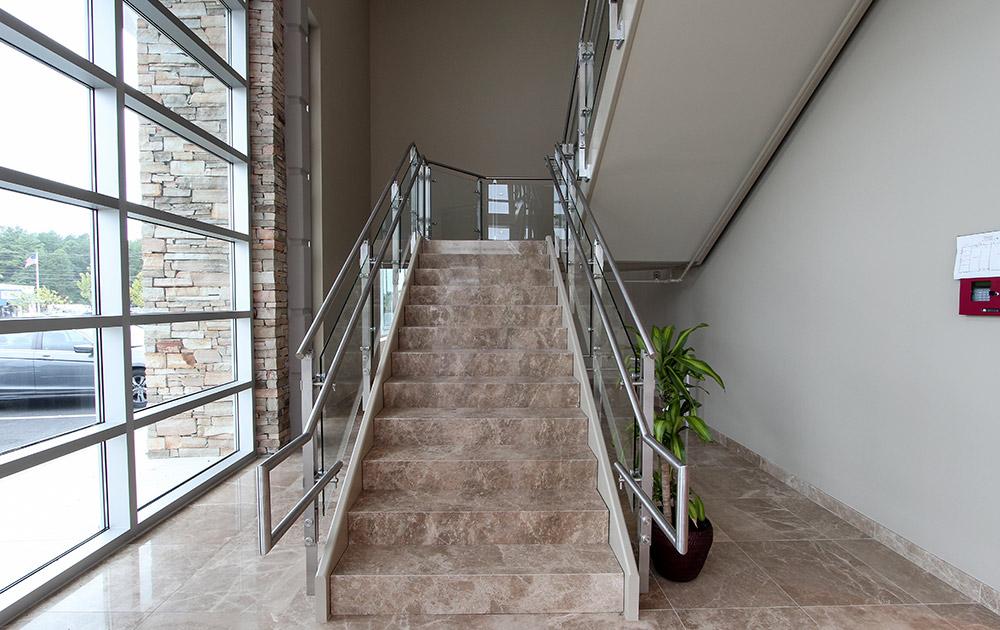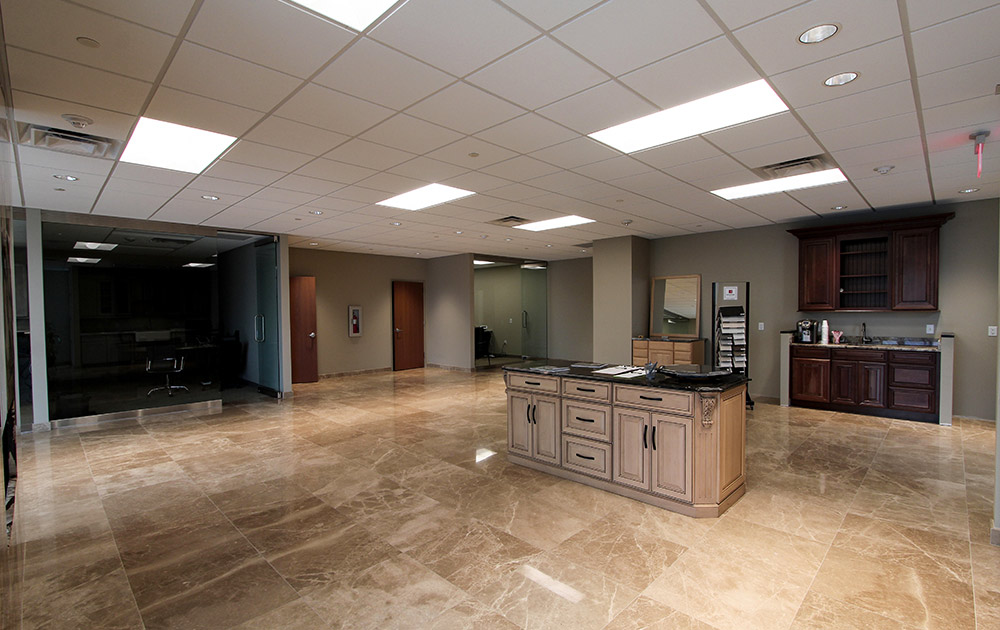 Fairfax Marble And Granite
Fairfax Marble And Granite
Fairfax Marble And Granite
Fairfax Marble And Granite
Fairfax Marble And Granite
Fairfax Marble And Granite
Fairfax Marble And Granite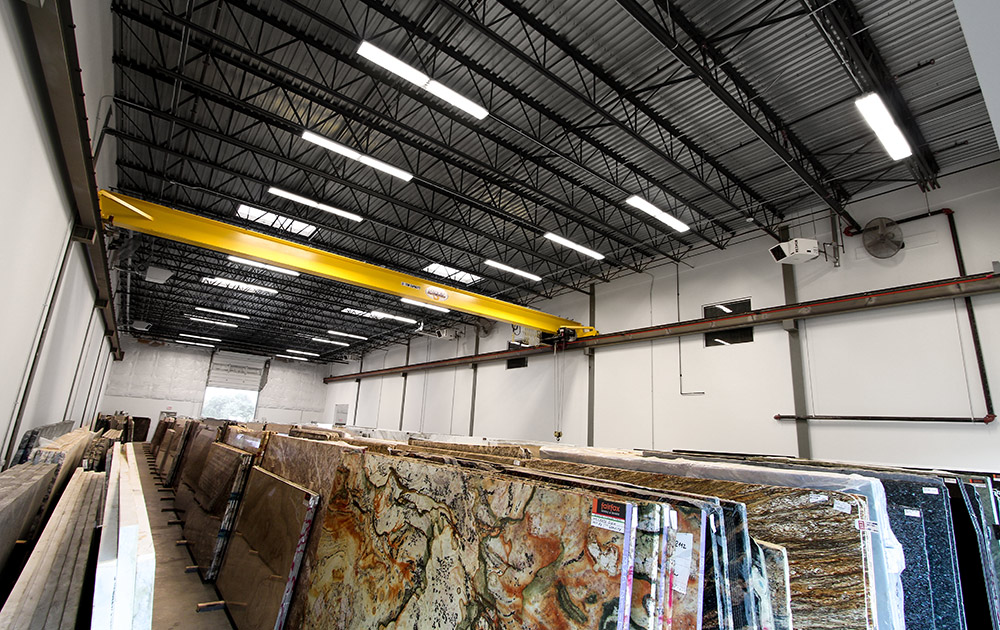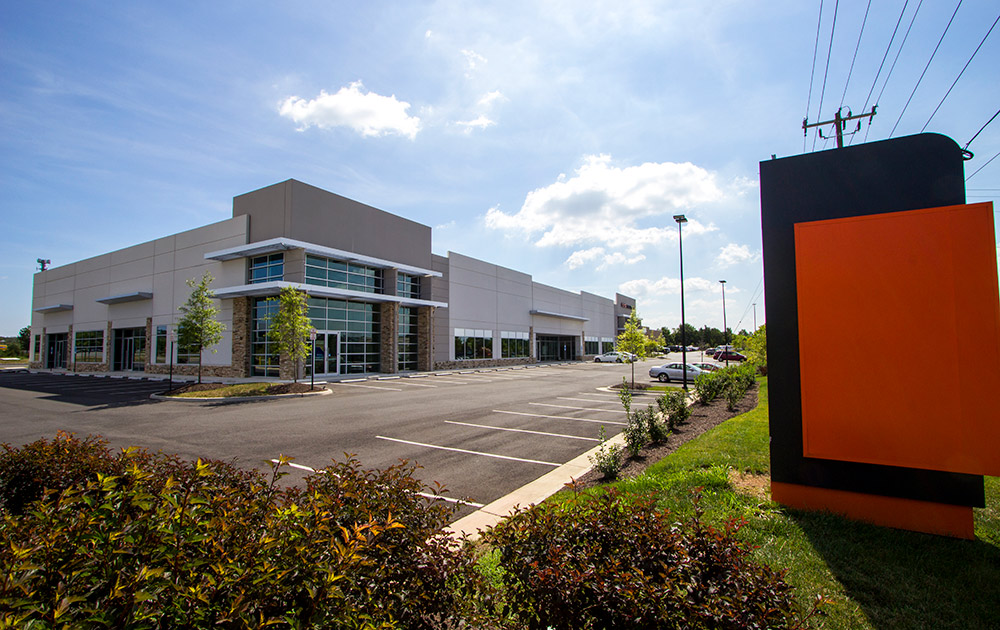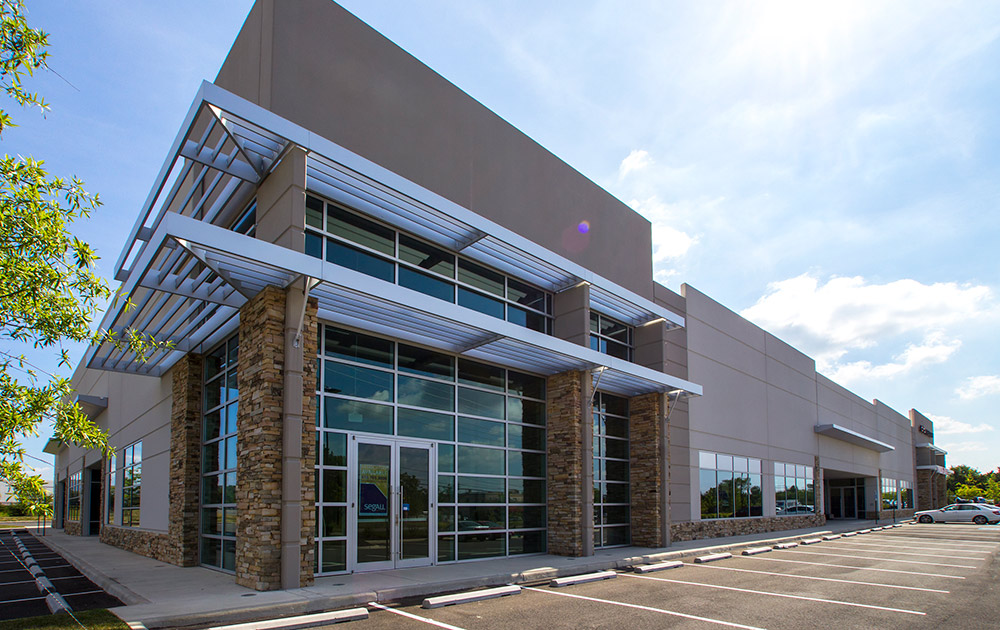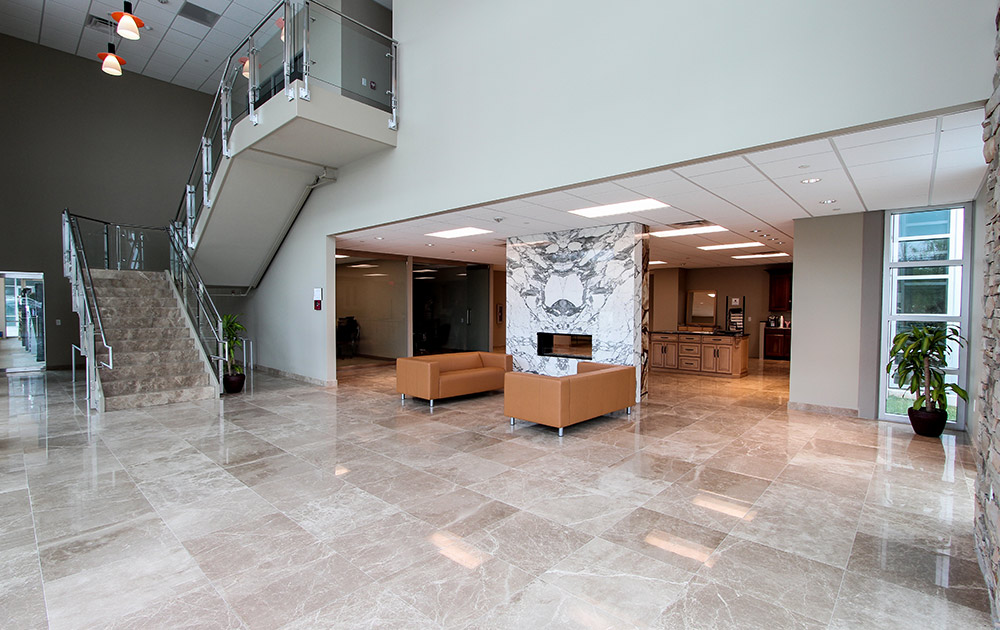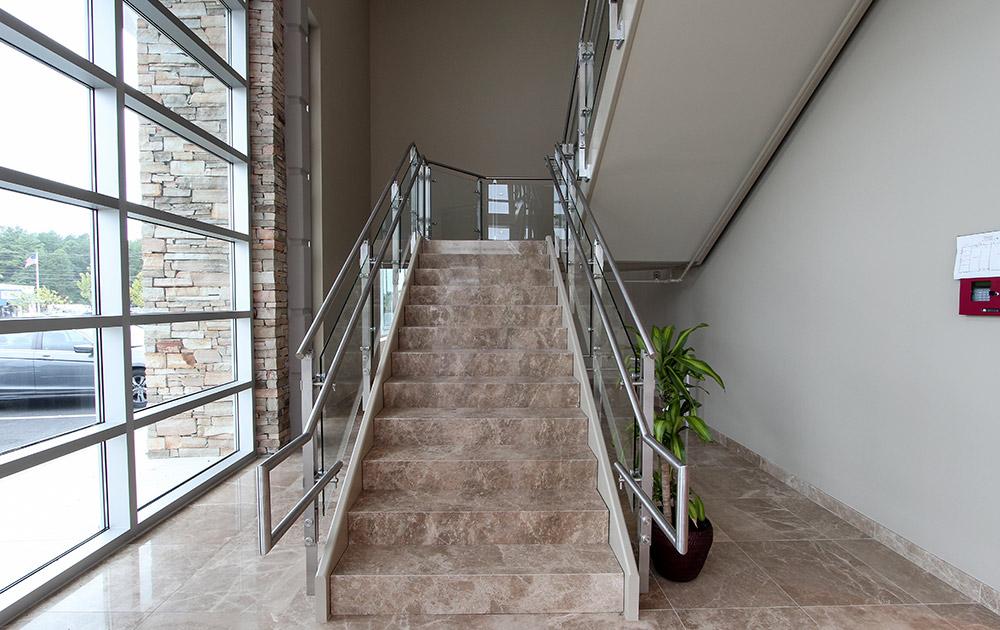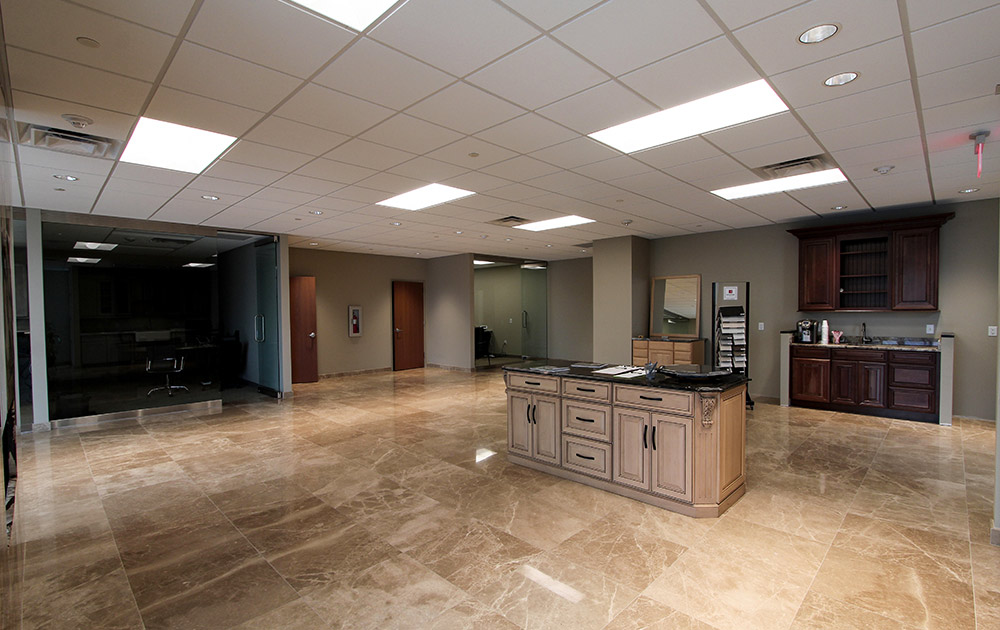 The goal was to create a single-story office, warehouse, and retail building for Fairfax Marble & Granite, a tone importer, fabricator, and installer, that highlighted the use of stone as a building material. The retail space was highlighted as the main design element of the exterior as a way to invite visitors into the building that is often inaccessible to everyday customers. Once inside the retail space, the large storefront affords an easy view to the exterior stone-clad piers, continuing the dialogue between the production and its application. Large storefront openings and a continual stone surrounding help to add cohesion to the building's several functions and serves in a continual relationship between the production of stone on the interior and the application of stone on the exterior.
Stone was used to frame the large storefront entrance, making an inviting retail space that informs as to the products and services found inside. The exterior façade utilizes a natural stone overlay, giving a material relationship to the founding business, Fairfax Marble & Granite, a well-established natural and engineered stone importer, fabricator, and installer serving Virginia, Maryland, and DC for over 22 years. The balance of the façade provides placeholders for retail and industrial tenants in suites ranging from 1,250 to 6,700 square feet.
Fairfax Marble has been a prolific supplier of Italian and Turkish marble and granite in the Northern Virginia region for the last 22 years. With a new location along the Old Ox Road corridor, Fairfax Marble will be able to serve thousands of new residential clients and communities, while at the same time provide better service to existing customers. The size of the new space allows workers to be more precise with their fabrications, while also allowing stone products to be handled with more care than before.
Powers Brown Architecture